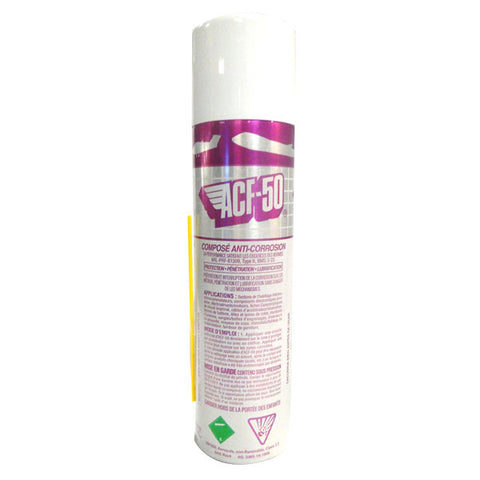 ACF-50: ANTI-CORROSION FORMULA
ACF-50
- Use on all metals and chromes.
- Prevents galvanic corrosion.
- US Military Spec and OEM approved.
- Long lasting protection (active for up to 12 months).
- Clear, colourless and odouorless film.
- Film thickness is less than 0.0002 inches.
- Superior moisture displacer and penetrating lubricant.
- Contains NO tar, wax, silicone or asphalt.